ForSHORE offers a full range of port infrastructure capabilities
ForSHORE helps you with all types of port structures:
Jetties, quays, dry docks, locks, breakwaters, dolphins, foundations for platforms, storage tanks and buildings, sea outfall/intake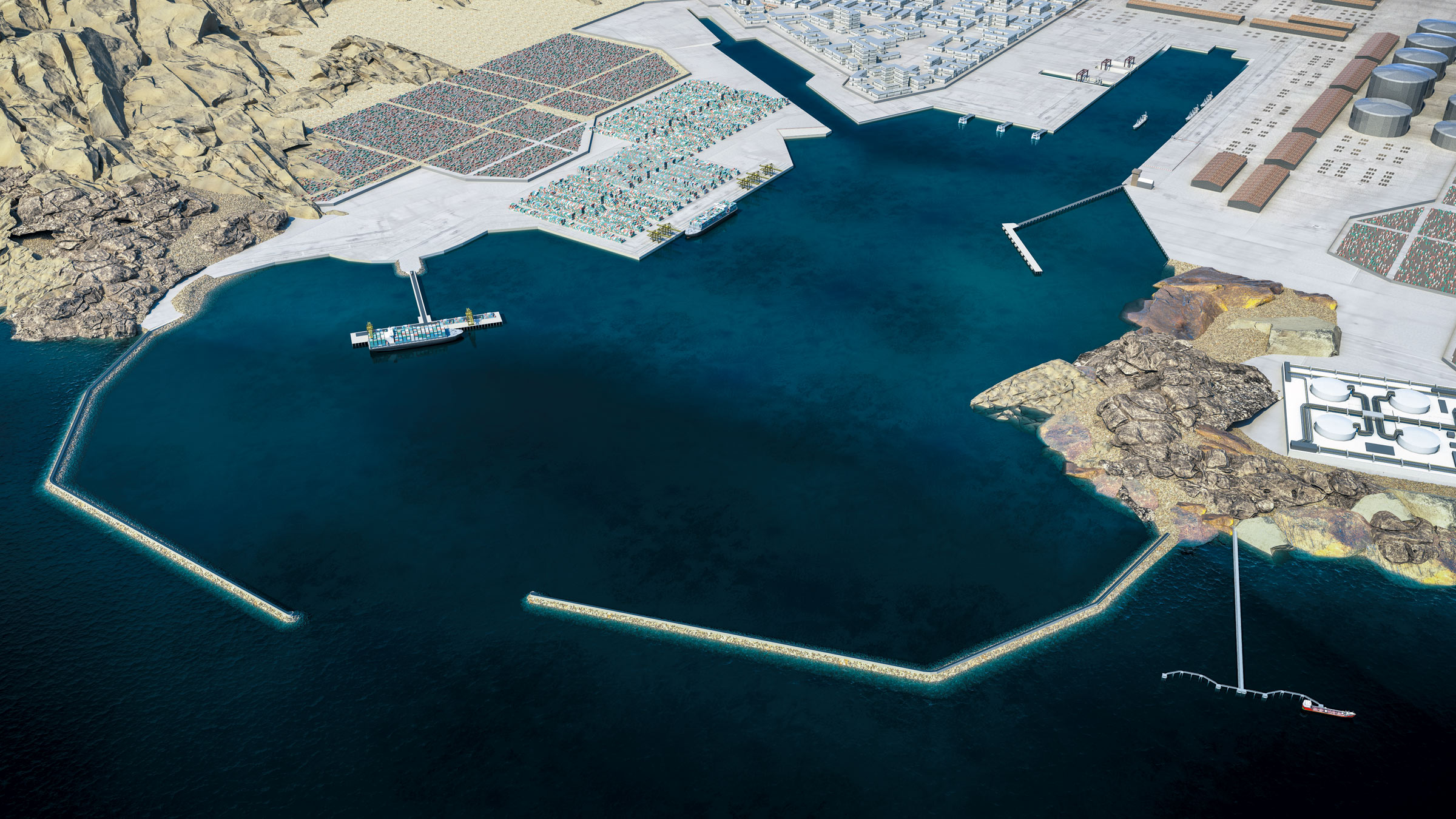 FOUNDATIONS for platforms, storage tanks, buildings

QUAY UPGRADE
Deepening, widening

ForSHORE operates as a general contractor to deliver
all four stages in the development of port infrastructure projects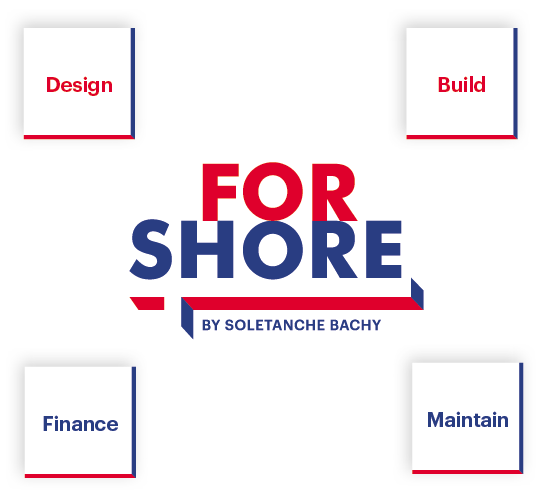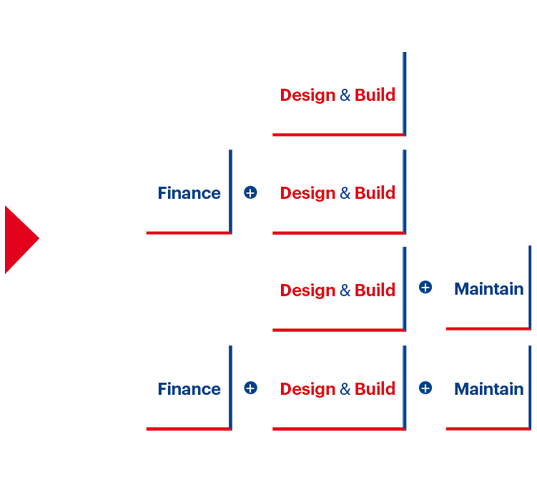 THE STRENGTHS OF ForSHORE
Geotechnical expertise
and quality standards
ForSHORE capitalises on Soletanche Bachy's extensive technical expertise to develop solutions adapted to all types of soils, whilst maintaining the Group's high standards of quality.
Providing a global vision
for projects
ForSHORE enables the development of turnkey projects, offering tailored solutions for its clients, whatever the contractual framework.
Adaptability
ForSHORE evaluates the context of each project (market, cultural aspects, environment, complexity, etc.) and can offer smarter alternative solutions.